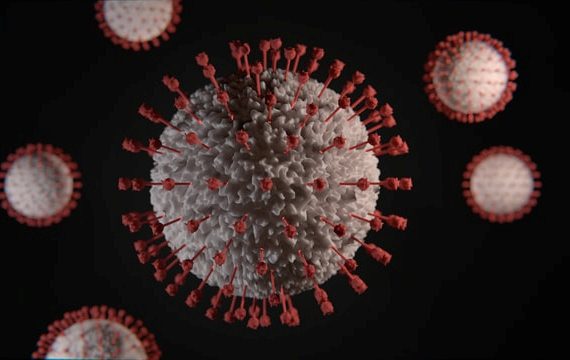 PMI fell to 13-month low at 44.6 in July
Demand slumped as restrictions return, leading to the fastest decline in output since May 2020
Among seven of the ASEAN nations, five saw business conditions decline
Rate of job shedding quickened despite near record increase in backlogs
Manufacturing conditions in the Association of Southeast Asian Nations (ASEAN) further deteriorated in July as resurgent COVID-19 cases and stricter containment measures pushed factory production into the fastest pace of contraction since May 2020, according to an IHS Markit report.
The headline Purchasing Managers' Index (PMI) sank to a 13-month low of 44.6 in July, a steeper dive into contraction than June's reading of 49.0 and the fifth quickest deterioration in the health of the sector on record, and one that was sharp overall.
Across the seven constituent ASEAN nations, five saw business conditions decline during July. Myanmar had the most severe rate of contraction, with the headline PMI sinking to 33.5 as businesses were again forced to close due to rising virus case numbers. Moreover, the latest reading was the lowest since April and signaled a rapid decline in conditions.
Indonesia saw its headline figure drop markedly from 53.5 in June to 40.1, pointing to the first deterioration in the health of the sector since last October, and one that was the steepest for 13 months.
Meanwhile, Malaysia's headline figure (40.1) was little changed on the month and indicated the second straight monthly decline in manufacturing conditions, with the rate of reduction marked and among the quickest on record.
Vietnam recorded a slightly reduced rate of deterioration in July, although at 45.1, the headline PMI still signalled a sharp rate of contraction overall.
Thailand recorded a headline index of 48.7, a slight dip on the month and indicating only a marginal rate of decline.
Positive news came from the Philippines and Singapore during July. In the former, growth continued for a second straight month, albeit at only a fractional pace (PMI: 50.4), while Singapore's manufacturing sector recorded a notable rebound, with the headline figure rising above the 50.0 mark in July to 56.3, and signalling the sharpest improvement in manufacturing conditions since May 2013.
"Overall, the latest PMI data indicate that manufacturers are likely to face more challenges in the coming months. Containment measures have once again stifled demand, and until it recovers, it is unlikely that the sector will record any significant rebound," said Lewis Cooper, economist at IHS Markit.
During the month, firms pared back on their purchasing again, with the latest reduction the fastest for 14 months.
Subsequently, pre-production inventories decreased further, albeit at a slightly slower pace than in June. Nonetheless, supply constraints remained prevalent. Average lead times for inputs lengthened to the third greatest degree on record.
July data also highlighted renewed capacity pressures on ASEAN manufacturers, as backlogs rose at the second quickest rate on record. Nonetheless, firms continued to trim their staffing levels in July. The rate of job shedding was the fastest since August 2020 and sharp overall.
Turning to prices, inflationary pressures remained substantial. Costs rose rapidly again in July, although the rate of inflation was the slowest for five months, while average charges increased for the ninth month in a row and moderately overall.
Finally, goods producers remained upbeat with regards to output over the next year during July. The level of positive sentiment hit a three-month high, although remained subdued historically.
Photo by Viktor Forgacs on Unsplash