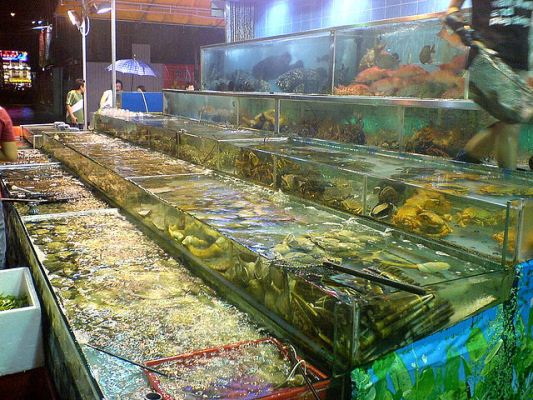 Trade among Asia-Pacific Economic Cooperation (APEC) member countries has increased by more than 170% over a 16-year period, spurred by regional trade agreements (RTAs) and free trade agreements (FTAs).
As of December 2016, more than 150 RTAs and FTAs signed by at least one APEC member economy have gone into effect, with nearly 60 of them intra-APEC agreements, according to statistics released by the APEC Secretariat.
As a result of such pacts, intra-APEC trade has increased by 174%, rising from US$2.3 trillion to $6.3 trillion during the period 2000-2016, according to a report by Vietnam News Agency.
In his opening remarks at the APEC Senior Officials Meeting's dialogue on RTAs/FTAs on August 27, Vietnam's Deputy Minister of Foreign Affairs Bui Thanh Son, who is also APEC 2017 SOM chair, said that over half of the world's FTAs originate from the Asia-Pacific region.
With the ongoing regional and global economic recovery, leveraging the benefits of RTAs/FTAs is important to create new dynamism for economic growth and increase trade and investment flows in the region, he noted.
Son highlighted the enormous static and dynamic benefits of RTAs and FTAs on economic growth, market access, FDI attraction, and domestic institutional reforms.
He also noted that for the past 30 years, RTAs and FTAs in the APEC region have flourished in number, scope of work, and sophistication.
However, he said, there is a need to balance the socioeconomic benefits from FTAs with mitigating the adverse impacts arising from adjustment costs and increasing income disparity.
Additionally, given the economical, political, and developmental diversity in APEC, sharing of information and experiences is useful, practical, and necessary for mutual economic development, social stability, and shared prosperity for the whole region, he said.
Regional economic integration will continue to be one of APEC's core cooperation pillars, including realizing the Bogor Goals of trade and investment liberalization and facilitation by 2020, and fostering RTAs and FTAs with a view to forming the Free Trade Area of the Asia-Pacific, Son added.