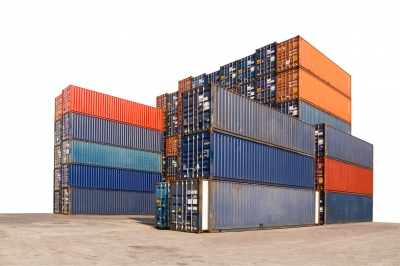 Philippine customs district collectors and office heads were reminded to stringently enforce underguarding of goods from the port of discharge to the destination customs bonded warehouses (CBWs).
In a memorandum dated September 14, Bureau of Customs' Assessment and Operations Coordinating Group (AOCG) deputy commissioner Atty. Edward James Dy Buco ordered all district collectors and chiefs of offices to strictly follow a customs memorandum order dated August 4, 1994 to underguard shipments consigned to CBWs.
This, the customs executive said, is to protect the interest of the government as imported goods bound for CBWs are duty- and tax-free.
Specifically, Dy Buco noted the provision in the 1994 memo stating that "all shipments consigned to customs bonded warehouses, after the same have undergone the normal processing thereof (whether the shipments are covered by the corresponding warehouse entries or transhipment permits), must be underguarded continuously by the customs guard assigned to the consignee-CBW operator (for 'closed' CBWs) or by the accountable officer/s of consignee-CBW operator (for 'open' CBWs and accredited members) from the customs zone until duly received at the CBW by the customs warehouseman assigned that."
Therefore, Dy Buco said, "no goods declared under customs bonded warehousing shall be released from customs zone unless the assigned customs guard has presented to the gatekeeper or equivalent customs officer a duly signed mission order from the concerned operating division directing him to underguard the goods and acknowledge his custody over the same, prior to the delivery to consignee-CBW."
"In all cases, the assigned customs guard shall faithfully ensure the safe transit of goods to the consignee-CBW until receipt thereof is acknowledged by the warehouseman on the accompanying transfer note or equivalent document in accordance with existing customs laws, rules, and regulations," he added.
Dy Buco's order is in line with the proposed customs administrative order (CAO) on the clearance process for goods entered under customs bonded warehousing. The CAO, when signed, will act as the implementing rules and regulations of the Customs Modernization and Tariff Act.
The draft CAO, which has already undergone public review, states that "unless otherwise provided, the transfer of imported goods from the customs zone to the warehouse shall be under continuous guarding by customs guard(s) or other means of control and tracking system until delivery at the CBW is acknowledged in the covering transfer note by the customs personnel assigned thereat or by the duly designated accountable officer of the operator." – Roumina Pablo
Image courtesy of satit_srihin at FreeDigitalPhotos.net