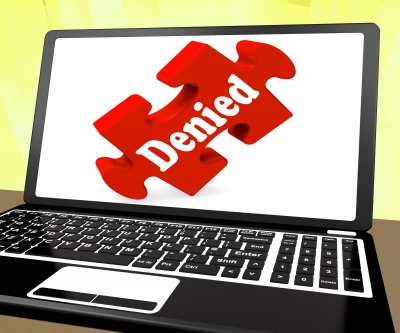 The Philippine Bureau of Customs (BOC) has updated its list of importers and customs brokers that are under investigation, have show cause orders, or are prohibited from reactivating their accreditation following government seizure of their shipments.
As of January 27, BOC has listed 13 importers whose accreditations are scheduled for suspension in February. They are Imax Harbor International Trading Corp., Aldelgoy Trading, Bgc Primahora Enterprise, Coco Technologies Corp., Empresario Trading, Eurofoods Philippines, Inc., Grandeur International Motorcycle Ltd., Inc., Global Four International Trading, Inc., Kim-Kerr Enterprises Corp., Ramado Trading, Richco Marketing, Uni-dravo Commercial Corp., and U-bix Corp. These importers have had their shipments seized or forfeited at the Port of Manila and have supposedly violated custom rules and law.
Philippine importers facing Bureau of Customs suspension from Feb 2017
Importers Prohibited From Re-Activating Expired Customs Accreditation
Customs Brokers Prohibited From Re-Activating Expired Customs Accreditation
Accredited Importers Issued With Show Cause Order
Accredited Customs Brokers Issued With Show Cause Order
A total of 25 importers and six customs brokers, meanwhile, were issued show cause orders and asked to provide BOC with a satisfactory explanation as to why their accreditation should not be suspended. These importers and customs brokers allegedly violated customs rules and laws, and also have government-seized shipments.
BOC also listed 23 importers and 40 customs brokers who are prohibited from reactivating their expired accreditation due to their unsatisfactory explanation relating to their warrant of seizure and detention (WSD) issuances.
BOC Public Information and Assistance Division chief Rey Santos, in a text message to PortCalls, said the prohibition is only until the companies can submit an explanation that satisfies BOC's Accounts management Office (AMO), which oversees the accreditation of importers and customs brokers.
Late last year, Customs Commissioner Nicanor Faledon said they are reviewing the list of BOC-accredited importers and customs brokers as part of a drive to delist or suspend erring ones starting this year.
On January 13, BOC announced an initial list of 71 importers—some publicly listed companies—and their customs brokers that had their shipments seized at the Port of Manila and the Manila International Container Terminal, and are under investigation for possible violation of customs laws.
AMO has been sending show cause orders to importers and customs brokers whose shipments have been seized due to violations and were issued WSD.
AMO chief Mary Grace Malabed earlier said the importers were given three days to explain why they should not be delisted. She noted that the deadline for responding to the order was indicated in the email and mail sent out by AMO.
If the companies failed to respond or the investigation showed they had supposedly violated customs rules, a recommendation to suspend their accreditation would be sent to the importer or customs broker, which in turn could still file for a motion for reconsideration with the customs commissioner.
Malabed said Faeldon has directed that once a WSD is issued, a recommendation for suspension should be issued at once. Faeldon noted the list only covers those with seized shipments and violations committed since July 2016, when he assumed office at BOC. – Roumina Pablo
Image courtesy of Stuart Miles at FreeDigitalPhotos.net