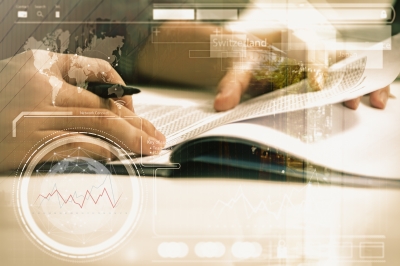 The Philippine Department of Agriculture (DA) has cancelled all import permits for meat and agricultural products to curb the rise in smuggling during the holidays.
"I issued instructions for an immediate cancellation of all import permits of all agricultural products because of persistent reports of recycling and technical smuggling. And this usually happens whenever Christmas season comes because of the great demand for meat and chicken," Agriculture Secretary Emmanuel Piñol said in a press conference on November 22.
Cancelled are all import permits under DA-attached agencies Bureau of Plant Industry and Bureau of Animal Industry. The order includes plant products such as onions and vegetables but excludes rice and corn, which are under another government agency.
Piñol said the DA and Bureau of Customs (BOC) are alarmed by reports that importers with permits issued under the previous administration were recycling such entitlements twice or thrice.
He assured the cancellation of permits will not affect domestic supply and prices as DA will revalidate legal permits right away so as not to hinder release of legal imports.
When import shipments arrive at the ports, Piñol explained that the BOC will inform importers their permits have been cancelled and that they have to go to the DA office in Quezon City where they will be issued a new permit in less than 24 hours.
BOC officials said they have yet to receive a letter or notification from DA but noted they will comply with the arrangement.
Piñol said the agencies are now forming a task force to handle issuance of new permits; staff will be on duty during weekends and holidays to facilitate the process.
Industry group Samahang Industriya sa Agrikultura (Sinag) welcomed the wholesale cancellation of permits, saying smuggling continues to flourish because no one has been punished. "We are just hoping that the re-issuance of new import permits would not be a new source of corruption for some people," Sinag chairman Rosendo So said.
Uniform 35% tariff
Another measure being considered to curb smuggling is imposing a uniform tariff of 35% on all meat products, including on offal or the entrails and internal organs of animals, which currently comes with a 5% tariff.
Piñol explained the decision to cancel import permits was based on a United Nations (UN) report outlining discrepancies between meat and offal imports over the last few months. "There is great discrepancy leaning towards greater volume of offal rather than good meat, which would indicate there was technical smuggling," he said.
He noted meat products are usually misdeclared as offal because of the latter's lower tariff.
He recalled that Senator Cynthia Villar, former chair of the Senate Committee on Agriculture, had flagged offal imports, also citing the UN report.
"The special consideration [being] given to food processors that are actually using the offal is being abused and used for technical smuggling. To address this once and for all, we will consider a cancellation of special tariff for offal and impose a uniform 35% tariff for all meat products imported into the country," he said.
The DA chief also ordered a review of imports of poultry products to determine their source and ban those coming from countries with known cases of bird flu.
In addition, Piñol said he will send a letter to the Japanese agriculture minister to ask for a uniform tariff of 8% on Philippine bananas, and another letter asking for a slice of the Japanese market for avocados.
"We'd like to get a share of that huge Japanese market to the tune of P150 billion," Piñol said, citing the Philippines' advantage of proximity and better climate over other traditional avocado-exporting countries.
Image courtesy of jk1991 at FreeDigitalPhotos.net