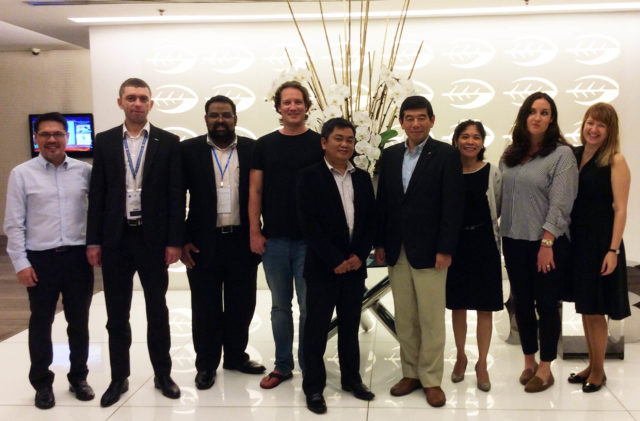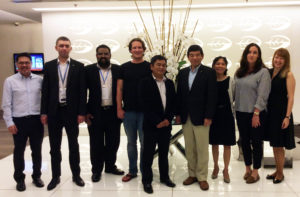 The World Customs Organization (WCO) underscores the need for the Philippine Bureau of Customs (BOC) to adopt a strategic vision, supported by the use of information technology, to improve operations and effectively enforce its BOC mandate.
In an interview with PortCalls on the sidelines of the WCO-PICARD (Partnerships in Customs Academic Research and Development) conference in Manila helf on 27-29 September, WCO Secretary General Kunio Mikuriya pointed out that customs administrations have several functions, including revenue collection, facilitation of goods, and securing borders from commercial fraud and illicit trade.
For customs agencies to perform these functions, Mikuriya recommends formulating a strategic approach, rather than dealing with issues "on (an) ad hoc basis."
He said this requires a strategy to first "envision what goals customs is heading for and what are the available means and what are the available technology that should be incorporated into the vision to realize your goal." Since change cannot be done overnight, Mikuriya noted that the development should be a progressive one.
Following this is to think of how to implement the strategy and how to use technology "to support that strategic development."
He said digital technology is constantly changing, and the BOC, while starting to incorporate technology into its processes, "should try to upgrade their system constantly." He noted that many customs administrations worldwide are taking this step as their way forward.
In his welcome speech during the WCO-PICARD conference that officially opened on September 27, the WCO chief said trade is becoming digital, with payment systems and businesses increasingly utilizing technology in their operations. WCO has for years pushed for the maximum use of IT and the implementation of global standards by customs to facilitate successful integration into the world trading system.
Mikuriya said raising the capacity of customs officials "is also very important so that they know how to use technology" and benefit from it.
He added that "the most important part" is that top management of the customs agency knows how to use technology to "see what is happening on the ground" and assess if customs officers are really contributing to the goals or if improvements are needed.
Technology can also be used to replace manual work and be an "opportunity to explore some rent-seeking."
The use of technology, Mikuriya observed, should likewise support another objective—to simplify customs procedures for a more efficient and smoother flow of goods.
He said this must be based on international standards and WCO's Revised Kyoto Convention (RKC), which he noted is the basis of the Philippines' Customs Modernization and Tariff Act (CMTA). The new law, which was signed last May, mandates the use of IT for customs processes.
"I hope you… streamline procedures and then you'll have less interface between customs and business," Mikuriya said.
Technology can also be employed to improve risk management and combat commercial fraud and illicit trade while allowing low-risk shipments to flow through smoothly, he said.
Customs brokers still vital
Meanwhile, Mikuriya clarified that the WCO's recommendation to make customs brokers' services optional, which is in keeping with RKC provisions, is not meant to discourage the use of customs broker services but rather to keep these professionals competitive.
He pointed out that despite brokers' services being made optional in other countries, many others, including advanced countries, continue to require brokers' expertise. In order to focus on their core competence, manufacturers, he said, still outsource the work of customs clearance to brokers.
While encouraging customs brokers to level up their services and sharpen their knowledge, Mikuriya said customs officers are also encouraged to practice integrity and professionalism.
"The two should work together to improve the business environment in this country," the WCO chief said. –Roumina Pablo