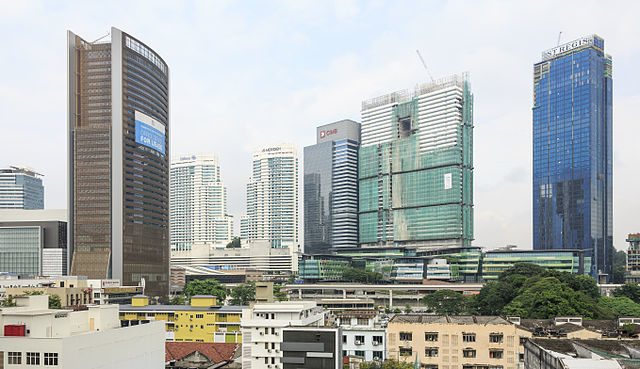 Malaysia will emerge as the biggest winner of the revised Comprehensive and Progressive Agreement for Trans-Pacific Partnership (CPTPP) because the deal will provide export access into new markets, including Canada, Peru, and Mexico, benefiting the Southeast Asian country's palm oil, rubber, and electronics exporters, according to Moody's Investors Service.
In a statement, the credit rating agency said economic gains for CPTPP members will prove smaller without the participation of the United States, but the trade deal will still boost exports and incomes for all members and help sustain reform efforts in a number of countries.
On March 8, the 11 remaining members of the TPP signed a revised free trade agreement (FTA) without the U.S.
The new deal was renamed the CPTPP, with members consisting of Australia, Brunei Darussalam, Canada, Chile, Japan, Malaysia, Mexico, New Zealand, Peru, Singapore, and Vietnam.
Moody's said that, compared with TPP, lost trade opportunities will be felt most in Vietnam, Malaysia, and Japan, because these countries stood to gain the most from greater access to the U.S. market, given the scope of current trade agreements.
"Meanwhile, real incomes in Singapore, Brunei, Vietnam and Peru will also rise compared to a case without the CPTPP," it said.
On the issue of reform, Moody's said that because the lower trade and non-trade barriers under CPTPP are conditional on country-specific reforms, the agreement will help sustain domestic reform momentum.
It said the ongoing reform efforts should boost competitiveness and investment, and strengthen institutional quality over time for member nations.
"And, the benefits would be greatest for sovereigns with relatively low governance and competitiveness scores, such as Peru, Vietnam, Mexico and Brunei," it said.
Moody's added that if the CPTPP expands its membership to include other large Asian economies which have expressed interest in joining the deal, including Indonesia, Korea, the Philippines, Taiwan, and Thailand, real income gains for members would be much greater than the current CPTPP deal and higher than the original TPP pact.
Photo: Uwe Aranas