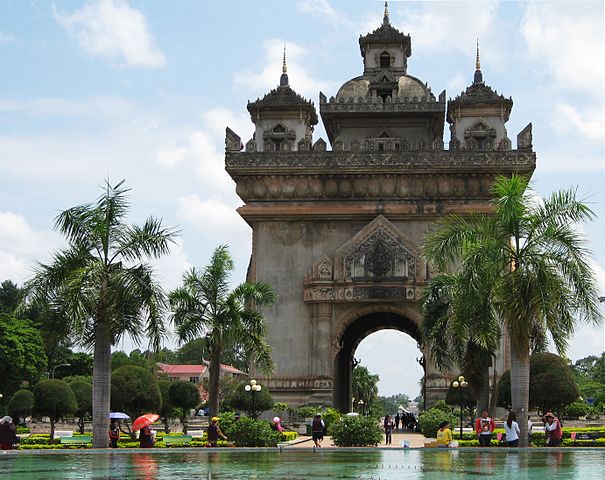 Lao authorities have reduced to zero the import tariffs on more than 8,500 items from Association of Southeast Asian Nations (ASEAN) member countries in line with Laos' full obligations as a member of the ASEAN Free Trade Area.
 The Lao government no longer charges import tariffs on 8,536 goods from ASEAN member countries under the regional effort to create a single ASEAN market in which all tariffs on goods are removed. Local daily Vientiane Times reported on the reduction of import tariffs, citing a government report distributed recently by the Lao Ministry of Planning and Investment.
These goods represent 89% of the total items on a designated list which Laos trades with regional member countries under the ASEAN Trade in Goods Agreement (ATIGA), according to the National Socio-Economic Development for 2019 report.
The report also indicated that under the ATIGA, Laos will only be able to maintain import tariffs on some goods that it sees are essential for economic stability, leaving the level of import tariffs unchanged for 325 items.
A customs official told Vientiane Times that under the ASEAN Free Trade Agreement, each member country has the right to list some goods for which the level of import tariffs can be maintained in order to prevent a dramatic drop in domestic revenue collections.
He also said the Lao government has imposed 10% value added tax on goods imported into the country as part of efforts to shore up domestic revenue in recent years. In addition, excise or turnover taxes are also charged on imported goods, the official was quoted as saying.
The Lao government began implementing the ASEAN Free Trade Agreement in 2015. As one of the least developed nations and being a newer member of ASEAN, Laos was able to delay the implementation of the full obligations of the agreement until 2018.
The main purpose of the ASEAN Free Trade Area and the elimination of import tariffs is to boost trade in the region of 600 million consumers. The removal of tariffs aims to help producers and traders in the region distribute their goods more freely and reduce their business operating costs, the report said.
The freer flow of goods is seen to encourage foreign investors to establish businesses and production bases in ASEAN and create jobs for people in these countries.
However, some Lao businesses such as cement and steel producers have reportedly complained about the stiff competition they face from foreign firms.
At present, Laos is flooded with foreign products, which account for more than 50% of the goods sold in the country.
Photo: Gorgo