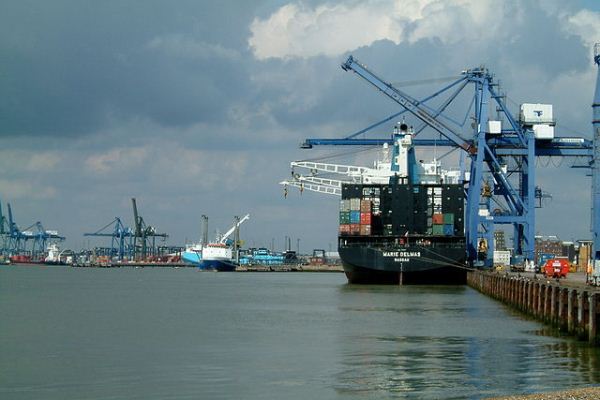 Emerging and developing Asia is forecast to grow 6.2% in 2019–20, according to the latest International Monetary Fund (IMF) projections, a 0.1 percentage point downgrade from the IMF's outlook in April this year.
In its July update of the World Economic Outlook (WEO), IMF said the downward revision for both years largely reflects the impact of tariffs on trade and investment in the region.
In 2018, the region posted growth of 6.4%, and in 2017, a 6.6% growth.
In China, escalating tariffs and weakening external demand have added pressure to an economy already in the midst of a structural slowdown. Growth is forecast at 6.2% in 2019 and 6.0% in 2020—0.1 percentage point lower each year relative to the April WEO projection.
India's economy is set to grow at 7.0% in 2019, picking up to 7.2% in 2020. The downward revision of 0.3 percentage point for both years reflects a weaker-than-expected outlook for domestic demand.
The ASEAN-5 sub-region (Indonesia, Malaysia, Philippines, Thailand, Vietnam) is predicted to grow 5.0% in 2019 and 5.1% next year, from 5.2% in 2018 and 5.3% in 2017.
On global growth, the July update revises downward the IMF's earlier projection to 3.2% in 2019 and 3.5% in 2020 (0.1 percentage point lower than in the April WEO projections for both years).
"The revision for 2019 reflects negative surprises for growth in emerging market and developing economies that offset positive surprises in some advanced economies," said the report.
"Global growth is sluggish and precarious, but it does not have to be this way because some of this is self-inflicted," it added.
GDP releases so far this year, together with generally softening inflation, point to weaker-than-anticipated global activity. Investment and demand for consumer durables have been subdued across advanced and emerging market economies as firms and households continue to hold back on long-range spending.
Accordingly, global trade, which is intensive in machinery and consumer durables, remains sluggish. The projected growth pickup in 2020 is precarious, presuming stabilization in currently stressed emerging market and developing economies and progress toward resolving trade policy differences.
"Dynamism in the global economy is being weighed down by prolonged policy uncertainty as trade tensions remain heightened despite the recent US-China trade truce, technology tensions have erupted threatening global technology supply chains, and the prospects of a no-deal Brexit have increased," said the report.
The negative consequences of policy uncertainty are visible in the diverging trends between the manufacturing and services sector, and the significant weakness in global trade, noted the paper.
Manufacturing purchasing manager indices continue to decline alongside worsening business sentiment as businesses hold off on investment in the face of high uncertainty.
Global trade growth, which moves closely with investment, has slowed significantly to 0.5% year-on-year in the first quarter of 2019, which is its slowest pace since 2012.
On the other hand, the services sector is holding up and consumer sentiment is strong, as unemployment rates touch record lows and wage incomes rise in several countries.
A major downside risk to the outlook remains an escalation of trade and technology tensions that can significantly disrupt global supply chains. Other significant risks include a surprise slowdown in China, the lack of a recovery in the euro area, a no-deal Brexit, and escalation of geopolitical tensions.
Photo: Mark.murphy