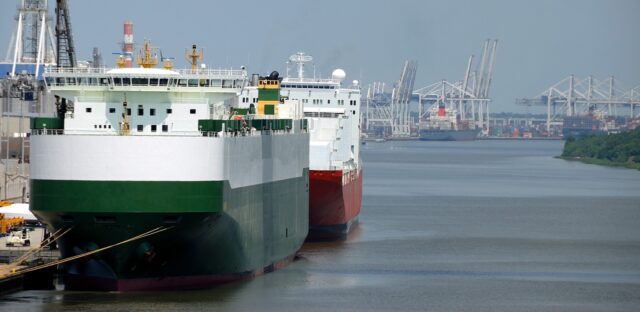 Global trade is set to reach nearly US$32 trillion for 2022, but its growth has turned negative in the second half of 2022
Demand for foreign goods proved resilient throughout 2022, with trade volumes up 3%
Trade of East Asian economies has shown more resilience, while South-South trade lagged in Q3 2022
Negative impact on global trade in 2023 expected from geopolitical frictions, persisting inflation, and lower global demand
Deteriorating economic conditions and rising uncertainties have led to a global trade slowdown in the second half of 2022, but the drop in trade value has been nominal as volume rose steadily, signalling resilient demand, the United Nations Conference on Trade and Development said.
In its "Global Trade Update December 2022" released Tuesday, UNCTAD said trade is on track to reach a record US$32 trillion this year, with goods trade seen rising about 10% year-on-year to nearly $25 trillion and services trade to grow about 15% y-o-y to nearly $7 trillion.
UNCTAD said those record levels are largely due to robust growth in the first half of 2022. Conversely, trade growth has been subdued in the second half, the UN agency said.
Trade in goods fell 1% quarter-on-quarter in Q3 2022 while trade in services rose 1.3% q-o-q. UNCTAD forecasts trade value will slip in Q4 2022 both for goods and services.
The drop in international trade value in H2 2022 was due partly to falling prices of primary products, especially energy. By contrast, prices of globally traded intermediate inputs and consumer goods kept climbing, raising concerns about persisting global inflation.
The trade value decline has been limited to goods, UNCTAD said. Trade in services has been more resilient, rising in value in H2 2022. The agency said the ongoing trade slowdown is expected to worsen in 2023.
While the outlook for global trade remains uncertain, the following negative factors appear to outweigh positive trends:
Lower economic growth – Economic growth forecasts for 2023 are being revised downwards due to high energy prices, rising interest rates, sustained inflation in many economies, and negative global economic spillovers from the war in Ukraine.
High prices of traded goods – Persistently high energy prices and the continued rise in prices of intermediate inputs and consumer goods are expected to dampen demand for imports and lead to a decline in the volume of international trade.
Concerns about debt sustainability – Record levels of global debt and interest rate increases pose significant concerns for debt sustainability. Tightening financial conditions will further raise pressure on highly indebted governments, amplifying vulnerabilities and hurting investments and international trade flows.
The positive factors are:
Improvements in logistics of global trade – Ports and shipping companies have now adjusted to the challenges of the COVID-19 pandemic. New ships are entering service and port congestion is easing. Freight and cargo rates are still above pre-pandemic averages, but trending downwards.
Trade pacts coming into fruition – Recently signed pacts such as the Regional Comprehensive Economic Partnership, the African Continental Free Trade Area and several smaller trade deals, should come to fruition and provide some momentum for international trade.
Other factors affecting international trade patterns:
Reshaping of global supply chains – Risks and uncertainties remain high for global supply chain operations. Risk mitigation strategies, such as diversification of suppliers, reshoring, near-shoring and friend-shoring, will likely affect international trade patterns in 2023.
Transition to a greener global economy – Efforts towards a greener global economy should spur demand for environmentally sustainable products, while reducing demand for goods with high carbon content and for fossil fuel energy.
UNCTAD said in Q2 2022, trade in services for most major economies was higher than in Q2 2021, but q-o-q growth rates indicate these positive trends weakened considerably in Q2 2022.
In Q3 2022, the value of global trade in goods was significantly above Q3 2021 levels for both developing and developed countries. Trade between developing countries (South-South) was about 13% y-o-y higher. South-South trade excluding East Asian economies grew 19%.
The fall in Q3 2022 trade q-o-q was similar for developed and developing countries. When East Asian economies are excluded, the more significant drop in developing countries' trade is remarkable, UNCTAD said.
The report said substantial trade growth during the past year was largely due to increases in the value of trade in energy products. While trade in some sectors also increased (e.g. apparel, chemicals, road vehicles), the value of trade in Q3 2022 was lower than in Q3 2021 for several sectors including pharmaceuticals, minerals, communication equipment and transport equipment.
In comparison with Q2 2022, the value of trade in Q3 2022 was lower for most sectors, but substantially higher in the apparel, communication equipment and office equipment sectors.
RELATED READ:
UNCTAD warns of policy-induced global recession
UNCTAD: Global trade hits record US$7.7T in Q1