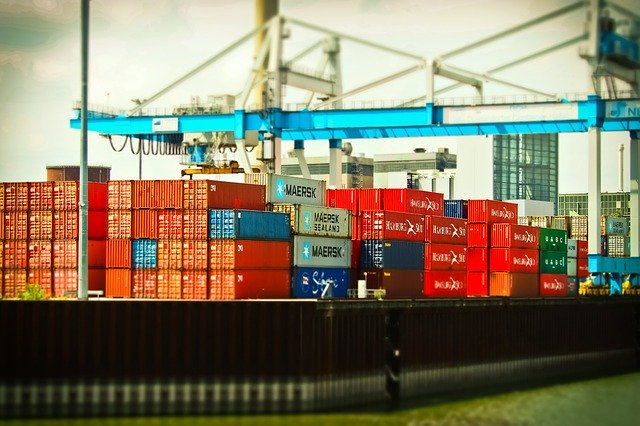 Following the continued growth last year, global trade and economic output have stagnated this year, according to the United Nations Conference on Trade and Development's (UNCTAD) nowcast published in the 2019 Handbook of Statistics.
Merchandise trade is predicted to drop by 2.4% to US$19 trillion in 2019, after significant growth rates in 2018 of 9.7% and 2017 of 10.7%, according to the report released December 10.
In 2018, the surge in world merchandise trade recorded the previous year continued. Exports rose by 9.7% and reached a record high of $19.5 trillion. However, growth is nowcast to halt in 2019 with exports decreasing by 2.4%.
Trade in services is predicted to only increase by 2.7% to $6 trillion this year, a considerable deceleration from 7.7% in 2018 and 7.9% in 2017.
In 2018, global services trade was valued at $5.8 trillion, one quarter of the value of total exports and 7% of world GDP.
Real global economic output (gross domestic product) is now expected to grow by 2.3% this year, 0.7 percentage points less than last year.
"In 2018, world real GDP grew by 3.0 per cent, almost at the same pace as in 2017 (3.1 per cent). In 2019, the GDP growth rate is nowcast at 2.3 per cent. This would be the lowest annual growth rate recorded since 2009," said the report.
"We see consistency across a range of indicators—the global economy is slowing," said Steve MacFeely, UNCTAD's chief statistician.
Last year, world merchandise trade increased by 2.3% in volume terms. The 9.7% increase in values could to a large extent be attributed to changes in prices. For example, fuel prices recorded substantial growth, year-on-year, during all the months of 2018, a trend that was reversed at the beginning of 2019.
UNCTAD's 2019 Handbook of Statistics depicts major trends in statistics relevant to international trade and development, summarizing the broad spectrum of statistics maintained in the online database UNCTADstat.
It also shows the rising merchandise trade deficit of the developed economies as a group since 2016 and a growing spread of the world supply of manufactured goods by exporting economies over the last two years.
Image by Michael Gaida