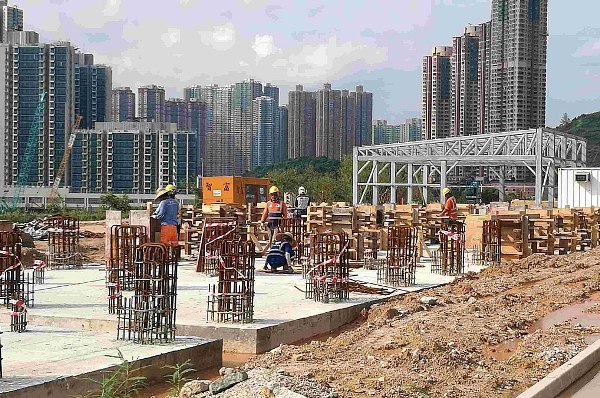 The World Bank has lowered its global growth forecast for 2019, including its outlook for East Asia and the Pacific (EAP), as it projects global expansion for the year to be the weakest since the financial crisis.
The World Bank in its June 2019 Global Economic Prospects: Heightened Tensions, Subdued Investment said global growth will ease to a weaker-than-expected 2.6% in 2019 before inching up to 2.7% in 2020. Growth in emerging market and developing economies is expected to stabilize next year as some countries move past periods of financial strain, but economic momentum remains weak.
"Emerging and developing economy growth is constrained by sluggish investment, and risks are tilted to the downside. These risks include rising trade barriers, renewed financial stress, and sharper-than-expected slowdowns in several major economies," the World Bank said in a release June 4. Structural problems that misallocate or discourage investment also weigh on the outlook.
Said World Bank Group President David Malpass: "Current economic momentum remains weak, while heightened debt levels and subdued investment growth in developing economies are holding countries back from achieving their potential."
Growth among advanced economies as a group is anticipated to slow in 2019, especially in the Euro Area, due to weaker exports and investment. U.S. growth is forecast to ease to 2.5% this year and decelerate to 1.7% in 2020. Euro Area growth is projected to hover around 1.4% in 2020-21, with softness in trade and domestic demand weighing on activity despite continued support from monetary policy.
Growth among emerging market and developing economies is projected to fall to a four-year low of 4% in 2019 before recovering to 4.6% in 2020. A number of economies are coping with the impact of financial stress and political uncertainty. Those drags are anticipated to wane and global trade growth—which is projected to be the weakest in 2019 since the financial crisis a decade ago—is expected to recover somewhat.
The report also said investment growth among emerging and developing economies is expected to remain subdued and below historical averages, held back by sluggish global growth, limited fiscal space, and structural constraints.
In the EAP in particular, growth is projected to slow from 6.3% in 2018 to 5.9% in 2019 and 2020, and to ease further to 5.8% in 2021. This is the first time since the 1997-1998 Asian financial crisis that growth in the region has dropped below 6%, said the report.
In China, growth is expected to decelerate from 6.6% in 2018 to 6.2% in 2019, and gradually decline to 6.0% by 2021, reflecting softening manufacturing activity and trade amid domestic and external headwinds.
In the rest of the region growth is also expected to moderate to 5.1% in 2019, before rebounding modestly to 5.2% in 2020-21, as global trade stabilizes.
Growth among commodity importers in the region is expected to moderate in 2020-21, reflecting capacity constraints and subdued external demand. Domestic demand will continue benefiting from favorable financing conditions amid low inflation and rising capital flows (Cambodia, the Philippines, Thailand, Vietnam).
Regional economies will continue to benefit from pan-Asian infrastructure investments and expanding intra-regional trade, despite weaker-than-expected global growth and investment. The investment outlook is favorable in commodity importing economies. Some countries will benefit from large public infrastructure projects coming onstream in 2020-21 (Thailand, the Philippines).
Growth in commodity exporters is expected to remain stable at about 5.1% a year in 2019-21, in line with potential, but with significant cross-country differences. In Indonesia, which is less open to trade, growth is projected to accelerate marginally in 2020-21, reflecting continued support from high infrastructure spending, robust private consumption, and solid growth of the working-age population. In Malaysia, growth is expected to moderate slightly but remain robust, with weakening export growth largely offset by strong domestic demand on the back of favorable financing conditions and low inflation.
Risks to regional growth remain tilted to the downside and have intensified with the reescalation of trade tensions. They include a sharper-than-expected slowdown in major economies, including China; an intensification of global trade tensions; and an abrupt change in global financing conditions and investor sentiment.
"The global economic outlook, in both the near- and long-term, is confronting substantial challenges," Malpass told reporters in a teleconference.
Ayhan Kose, director of the prospects group at the World Bank, said in the teleconference that the current 2.7% forecast for global growth in 2020 could be cut by a full percentage point to 1.7% if trade tensions continue to escalate.
Photo: NAndersen