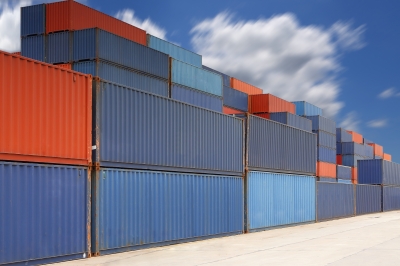 Rules on the temporary storage of imported goods declared overstaying or abandoned have been drafted by the Philippine Department of Finance (DOF) and Bureau of Customs (BOC).
The proposed customs administrative order (CAO) will implement Section 307 of Republic Act No. 10863, otherwise known as the Customs Modernization and Tariff Act (CMTA), and other related laws.
Section 307 states that the customs commissioner must establish a system for the temporary storage of imports prior to goods declaration in case of abandoned or overstaying goods.
Stakeholders have until June 8 to submit position papers on the draft CAO; the public hearing will be held on the same day.
The draft order calls for the establishment of a systematic handling, storekeeping, safekeeping, preservation and inventory process for abandoned or overstaying goods in order to protect against unauthorized withdrawal or pilferages. This, it says, will ensure zero losses or spoilage of the abandoned or overstaying goods entered in the facility.
The draft CAO states that all separate temporary storage facilities will be part of the premises of BOC and under its control and supervision, and must conform to international standards.
Inventory and other management records for imported goods that are handled and stored by customs facility and warehouse (CFW) operators should be maintained and kept at all times in their places of business and be accessible and available electronically to authorized BOC officers.
Such records are also subject to inspection by authorized customs officials and upon proper demand, should be immediately produced and submitted to them.
Goods stored temporarily must be placed under a customs procedure, auctioned, condemned, or re-exported within 90 days of due notice from the issuance of the order of abandonment.
A request to lift the order of abandonment may be filed within 15 days of notice with the Law Division, subject to approval by the district collector.
Responsibilities of CFWs
CFW operators, which include container yards, container freight stations, and seaport and airport temporary storage warehouses, should provide authorized customs officers with unhampered access to the storage facility within the officers' administrative jurisdiction.
Operators must also keep appropriate records in a form prescribed by BOC and provide suitable and secured premises for temporary storage of goods declared overstaying or abandoned.
The CFW operator is also responsible for providing all necessary cargo moving trucks and equipment for the physical transfer and security of the goods, and for providing a list of the abandoned or overstaying goods to the district collector.
If goods stored are lost, get damaged, or deteriorate due to the negligence or wilful misconduct of the operator, the operator will be made to pay the duties and taxes due, the proposed order states.
Fees and fines
Fees and rates to be charged for the temporary storage of goods will be governed by BOC under existing rules and regulations. Within one year of effectivity of the proposed order, BOC will review the rates and recommend adjustments for the approval of the DOF secretary.
Any person who violates any provision of the proposed order will be penalized with imprisonment of not less than 30 days and one day but not more than one year, or be fined not less than P100,000 but not more than P300,000.
BOC will implement the provisions of the proposed CAO until such time that a comprehensive system for storing electronic commercial documents is created. Its Management Information and System Technology Group will devise an ICT-enabled system for reporting and monitoring of abandoned shipments. – Roumina Pablo
Image courtesy of Sailom at FreeDigitalPhotos.net