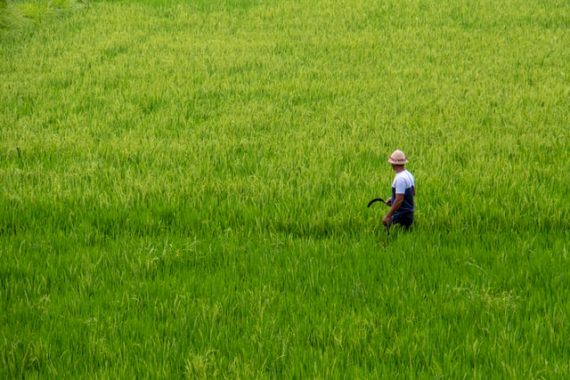 Activity in the region has picked up with the decline in COVID-19 cases but rising global cases and the emergence of a highly mutated variant suggest that the pandemic is far from over
The region's growth forecasts are broadly unchanged, revised down very slightly to 7.0% in 2021 and 5.3% in 2022
A resurgence in the COVID-19 pandemic—due to a new virus variant—remains the main risk
The Asian Development Bank (ADB) forecasts that developing Asia will sustain its strong rebound in 2021, but the regional outlook is revised down very slightly to 7.0% as forecasts for East, South, and Southeast Asia are downgraded.
The ADB revised its economic growth outlook for developing Asia down slightly to 7.0% this year and 5.3% next year, after renewed outbreaks of COVID-19 led to slower growth in the third quarter.
ADB's latest estimates, released this month, are slightly lower than its September forecasts of 7.1% growth for 2021 and 5.4% for 2022. Prospects for this year have been revised slightly downward for all subregions except Central Asia.
"Developing Asia's steady progress in dealing with COVID-19, through continued vaccination drives and more strategic application of containment measures, helped boost growth prospects in the early part of the year," said ADB acting chief economist Joseph Zveglich, Jr. "However, new outbreaks in the third quarter muted gross domestic product growth, and the advent of the Omicron virus variant is causing renewed uncertainty. Recovery efforts will have to take these developments into consideration."
The main risk to the growth outlook remains a resurgence in COVID-19 cases.
Bucking the overall trend for developing Asia, Central Asia's economy is expected to grow 4.7% this year, reflecting higher commodity prices and increased public spending. The forecast for next year has also been raised to 4.4% from 4.2% in September.
East Asia's growth outlook has been downgraded for both 2021 and 2022 to 7.5% and 5.0%, respectively, amid slight downward adjustments in the forecasts for China—the region's largest economy, which is now expected to grow more slowly, by 8.0% in 2021 and 5.3% in 2022.
The growth forecast for South Asia is revised down to 8.6% for 2021, while the forecast for 2022 is maintained at 7.0%. India, South Asia's largest economy, is now expected to grow 9.7% in fiscal year (FY) 2021. The reduction comes amid supply chain issues that are affecting industry. India's outlook for FY2022 is maintained at 7.5%, as domestic demand is expected to normalize.
Southeast Asia's 2021 outlook has been revised down to 3.0% as economies in the subregion imposed targeted restrictions in the face of COVID-19's Delta variant. Next year's growth forecast is increased to 5.1% as economies are expected to continue easing overall restrictions and reviving economic activities.
The Pacific is still forecast to contract by 0.6% in 2021 before growing by 4.7% in 2022.
Regional inflation is expected to remain manageable at 2.1% in 2021 and 2.7% in 2022, allowing for a more accommodative monetary policy and supporting pandemic recovery efforts, ADB said.
Photo by Nick Fewings on Unsplash