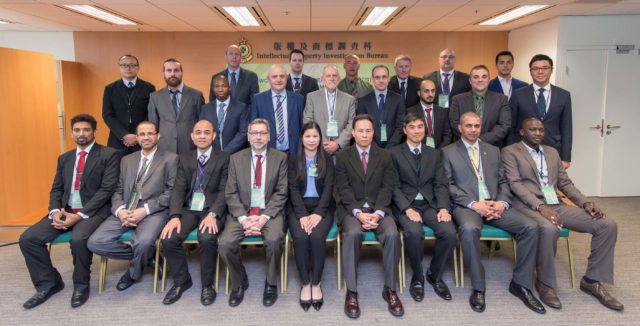 Hong Kong Customs and Excise hosted the annual meeting of the World Customs Organization (WCO) Electronic Crime Experts Group (ECEG) from 7 – 10 February 2017.
The ECEG, established in 2001, provides a specialist resource to the WCO to advise on aspects of electronic crime and the use of technology to support investigations and other operational duties.  It offers alerts and guidance on contemporary risks and a strategic 'over the horizon' or an 'early warning' facility to enable customs administrations to both prepare for this new electronic world and to implement effective risk management strategies. Members of the ECEG come from diverse backgrounds, with experience in computer forensics, cybercrime, data mining and other related competencies.  This year's meeting was attended by IT specialists of the Customs administrations of Denmark, Germany, UK, Spain, Iceland, Senegal, Saudi Arabia, Kuwait, Guatemala, USA, Sri Lanka, Finland, The Netherlands, Canada and Hong Kong.
The meeting covered a broad range of topics of relevance for risk management and (big) data analysis, investigative analysis and computer forensics,  including "Darknet investigations and hiring practices for digital forensic investigators", "Full text search tools to speed up tax fraud investigations " (with a strong anti-corruption focus), "Business analytics and the use of big data" (covered enrichment of declaration data through tax data, investigation data, commercial business data and open source material) and "Interdisciplinary analysis of big data with a special reference to Network Analysis".
Hong Kong Customs and Excise linked this excellently organized meeting with practical examples of applied IT technology in risk management and digital forensics. – WCO