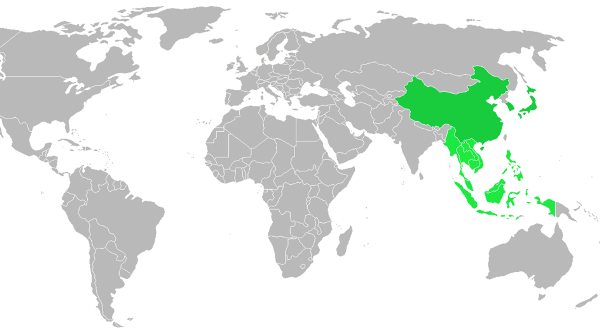 Foreign ministers from the Association of Southeast Asian Nations (ASEAN) member countries and three partner nations—China, South Korea, and Japan (ASEAN+3)—have agreed on the need for the ASEAN+3 to continue contributing to economic connectivity and the further opening up of the region.
On August 4 at the 19th ASEAN Plus Three Foreign Ministers' Meeting, the diplomats also reached consensus on the need to speed up finalization of the Regional Comprehensive Economic Partnership (RCEP) agreement, which is set for conclusion by the end of the year.
The RCEP aims to forge trade partnerships between ASEAN and six of its trading partners, namely, the Plus Three together with Australia, India, and New Zealand.
During the foreign ministers' meeting held in Singapore, the ministers of China, Japan, and Korea emphasized the ASEAN+3's role in promoting free trade, particularly in the context of growing trade protectionism around the world, reported VNA.
It is important to "cement our economic ties" and "conclude key initiatives such as RCEP," Singaporean Foreign Minister Vivian Balakrishnan said at the opening of the meeting.
Meanwhile, Japanese Foreign Minister Taro Kono said his country wants to soon finalize talks on the RCEP to create comprehensive, balanced, and high-quality economic rules.
"I am certain that RCEP will contribute greatly to economic integration in East Asia, given the current global situation where protectionism is on the rise," Taro said.
Chinese Foreign Minister Wang Yi said that with the emergence of protectionism, the ASEAN+3 cooperation has changed and clearly reflected the regional countries' aspiration and resolve to promote free trade and maintain multilateralism. He affirmed that the ASEAN+3 needs to be promoted to become the main channel to build an East Asia Economic Caucus and an open world economy.
Korean Foreign Minister Kang Kyung-wha said the capability of coordinating with one another towards a common goal, especially in response to crises, is particularly important. She warned that the rise of trade protectionism and anti-globalization in major countries is escalating tensions and threatening the aspiration for sustainable economic growth.
At the meeting, the participating ministers also recognized the implementation outcomes of the ASEAN Plus Three Cooperation Work Plan 2018-2022 and the recommendations in the East Asia Vision Group II Report.
They said it is necessary to continue promoting concrete and practical cooperation activities in the fields of common concerns and priorities, including the fight against terrorism and violent extremism, marine cooperation, economic and regional connectivity, macro-financial stabilization, small- and medium-sized enterprise development, health care, climate change, natural disaster response, food security, and cultural and people-to-people exchanges.
Photo: Von rdb