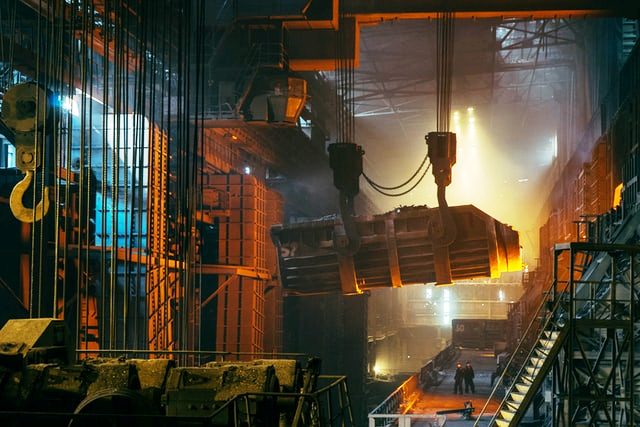 ASEAN's manufacturing conditions posted the weakest deterioration in six months in August as factory production stabilized, although exports continued to decline markedly, according to the latest IHS Markit Purchasing Managers' Index (PMI) data.
The ASEAN headline PMI rose from 46.5 in July to 49.0 in August, indicating a much slower rate of decline in the region's manufacturing health as factory production stabilized and order book volumes fell at the slowest rate in the current six-month sequence of contraction. Foreign demand remained a key source of weakness, however. Despite easing, the latest contraction in new export orders remained marked.
Lewis Cooper, economist at IHS Markit, said, "Exports remained a key drag however, with new export work declining markedly as ongoing lockdown measures continued to stifle foreign demand for ASEAN goods."
Manufacturing performance remained uneven across the seven constituent countries, with only two registering growth. Myanmar's headline figure (53.2) was the highest for 15 months, indicating a moderate improvement in operating conditions, driven by the quickest increase in output since April 2018. Indonesia recorded only marginal growth with a headline PMI of 50.8.
Malaysia recorded a renewed deterioration in the health of its manufacturing sector. After posting at the neutral 50.0 threshold in the previous survey period, its headline index fell to 49.3 in August and pointed to a mild contraction. Meanwhile, the downturn continued in Thailand, although the headline reading (49.7) signalled the softest rate of deterioration since January.
In contrast, both the Philippines and Vietnam registered sharper declines in operating conditions during August. At 47.3 and 45.7 respectively, the headline figures both signalled the quickest deteriorations since May.
Lastly, Singapore remained at the bottom of the ASEAN PMI rankings. The headline PMI rose from July, but at 43.0 in August, was the lowest across the seven constituent countries and indicative of a further marked deterioration in manufacturing conditions.
Sentiment regarding the 12-month outlook for output improved further during August. Optimism was the highest since January, but still subdued in the context of the series' long-run average.
"Overall, August data provided some tentative signs of a move towards stabilisation, with the latest readings for key indicators such as output and total new orders much higher than the nadir's seen at the height of the pandemic in April and May," noted Cooper.
"Nonetheless, we are yet to see any concrete indications that the sector is recovering. Factories need to see a marked improvement in client demand and production volumes before the recovery can get underway."
Photo by Ant Rozetsky on Unsplash