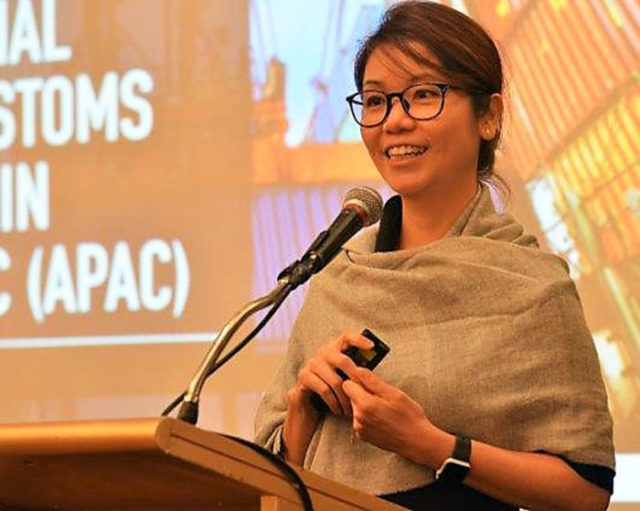 The Philippines and other Association of Southeast Asian Nations (ASEAN) member-states could benefit from the ongoing trade war between China and the US, but stakeholders must act now to take advantage of opportunities.
"Someone has to supply the goods to the US, someone has to supply the goods to China, and if they (companies) cannot buy from the US or China, they have to buy from somewhere else," Angelia Chew, co-founder and managing partner of Singapore-based AC Trade Advisory, said in a recent PortCalls and Asia Customs & Trade seminar entitled "Managing Your International Trade in the Philippines and Beyond in Asia Pacific" at the Makati Shangri-La.
"And that somewhere else is…right from the start, we say Southeast Asia, ASEAN," Chew said. The 10-nation regional bloc includes the Philippines, Indonesia, Thailand, Vietnam, Singapore, Malaysia, Brunei, Cambodia, Myanmar, and Laos.
The US has already slapped tariffs on $250 billion in Chinese goods, and could slap duties on an additional $267 billion in imports. By January 1, 2019, 25% more might be in the offing. Beijing has responded with tariffs on $110 billion in US goods mainly targeting politically important industries such as agriculture.
"You know something is happening, something is changing. Find out if you have the opportunity selling your products from the Philippines or from ASEAN countries," Chew advised seminar participants.
Chew has been in the trade and customs practice for more than 20 years. She managed the regional Asia-Pacific customs function of a number of multinationals, where she set up internal customs compliance controls and leading customs audits, among others. Chew is also vice president of the Centre for Asia Pacific Trade Compliance & Information Security, an NGO striving to increase awareness of trade and customs compliance. The Centre aims to create a network of trade and customs practitioners and provide framework support for SMEs in driving internationalization.
Chew noted that one of the Chinese products slapped with additional US tariff is semiconductors, one of the top exports of the Philippines. This, she said, could be an opportunity for Philippine manufacturers to increase their supply of electronic products to the US.
The Semiconductor and Electronics Industries in the Philippines Foundation Inc is expecting a 5-6% growth in the electronics industry for 2018 to $34.5 billion to $36 billion, following an all-time high exports receipt of $32.7 billion last year.
Chew said while some US companies may think they can wait for a few years for the trade situation to return to normal, they may find themselves out of business if their competitors change strategy and take advantage of the situation now while things are changing quite rapidly.
She noted the issue is not just about the additional tariff, but also "your competitor's reaction."
"So if you don't [take advantage and] your competitors do it, you're out of business," Chew added.
One company benefitting from the ongoing US-China trade war, she said, is a Singapore company that manufactures door hinges in an ASEAN country. The company's business has grown because buyers are now sourcing from it instead of from Chinese companies.
Benefit to cargo service providers
Potentially higher ASEAN exports because of the trade war would also have attendant benefits for the cargo sector, whose service providers such as shipping lines, freight forwarders and customs brokers, could see more cargo transactions. The use of ports in the region would also be enhanced.
With these rising opportunities, Chew said Philippine exporters need to identify what products from China are levied additional tariff and see if they can supply these products themselves. They can then offer their clients the same products minus the tariff.
She said cargo service providers may also take advantage of the ongoing trade war by letting their customers expressly know how much cheaper it would be to source from the Philippines or other ASEAN countries.
Companies can also diversify their business, such as by helping their clients be compliant with customs and trade regulations. She noted that one of the key issues in the current trade war is wrong classification of goods, as companies may be incorrectly classifying products that are not in fact included in the list of goods with additional tariff. Service providers, she said, can help their clients simply by giving the right advise.
Finally, Chew recommended that companies in general acquire greater information about the trade situation, diversify their supply sourcing, and take advantage of free trade agreements that lead to lower import duty costs. – Roumina Pablo