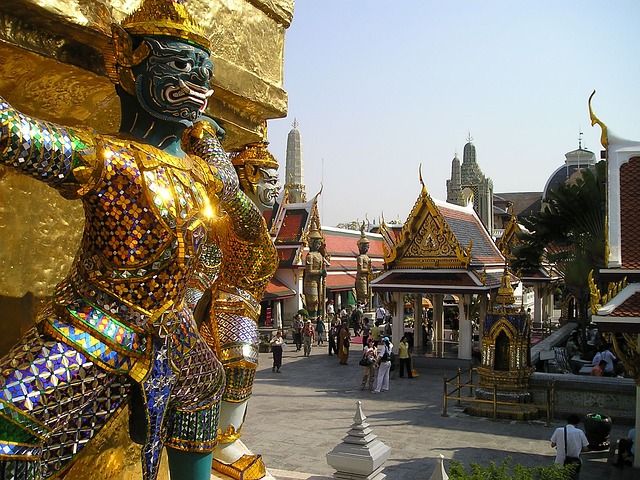 Asian Development Bank is maintaining its growth outlook for developing economies in Asia and the Pacific at 4.8% this year on robust domestic demand
Growth forecast for 2024 cut to 4.7% from a 4.8% in April as demand for region's exports slows
Inflation in developing Asia seen at 3.6% this year vs. 4.2% April forecast, rising to 3.4% in 2024
For Southeast Asia, inflation lowered from 4.4% to 4.3% in 2023 and from 3.3% to 3.2% in 2024
Asian Development Bank (ADB) is keeping its 2023 growth outlook at 4.8% for developing economies in Asia and the Pacific, saying robust domestic demand continues to support the region's recovery.
A continuing decline in inflation towards pre-pandemic levels as fuel and food prices fall has prompted the ADB's maintain its growth projections, according to the Asian Development Outlook (ADO) July 2023 released on July 19.
"Asia and the Pacific continue to recover from the pandemic at a steady pace," said ADB chief economist Albert Park, who this time abbreviated his ADO report to a graphic presentation.
"Domestic demand and services activity are driving growth, while many economies are also benefiting from a strong recovery in tourism. However, industrial activity and exports remain weak, and the outlook for global growth and demand next year has worsened."
Park forecasts inflation in developing Asia at 3.6% this year, compared with his April forecast of 4.2%. He raised the inflation outlook for 2024 to 3.4% from an earlier estimate of 3.3%.
Developing Asia's growth remains robust as inflation moderates but its outlook remains cautiously optimistic, as China reopening and domestic consumption and investment continue to underpin growth in the region.
He expects China's economy to expand 5.0% this year, unchanged from the April forecast, amid strong domestic demand in the services sector. However, demand for developing Asia's exports of electronics and other manufactured goods is slowing, as monetary tightening drags on economic activity in major advanced economies.
The region's growth forecast for next year is marginally revised down to 4.7% from a 4.8% estimate in April, said Park.
ADB is maintaining its growth forecasts for most subregions in Asia and the Pacific. Exceptions include Southeast Asia, where the outlook is lowered to 4.6% this year and 4.9% next year, compared with April estimates of 4.7% and 5.0%, respectively.
The forecast for Caucasus and Central Asia is revised down marginally to 4.3% from 4.4% for 2023, and to 4.4% from 4.6% in 2024.
ADB said risks to regional growth are balanced while persistently high inflation and interest rates in the US and other advanced economies could hinder the region's recovery.
Financial stability risks have heightened and will need to be monitored. Park said escalation of the Russian invasion of Ukraine could renew energy and food security challenges and rekindle inflation pressure. He said other challenges include global fracturing and climate change.
RELATED READ: ADB downgrades growth forecast for developing Asia to 4.3% in 2022